the Strenuous Life with
Ed Roberson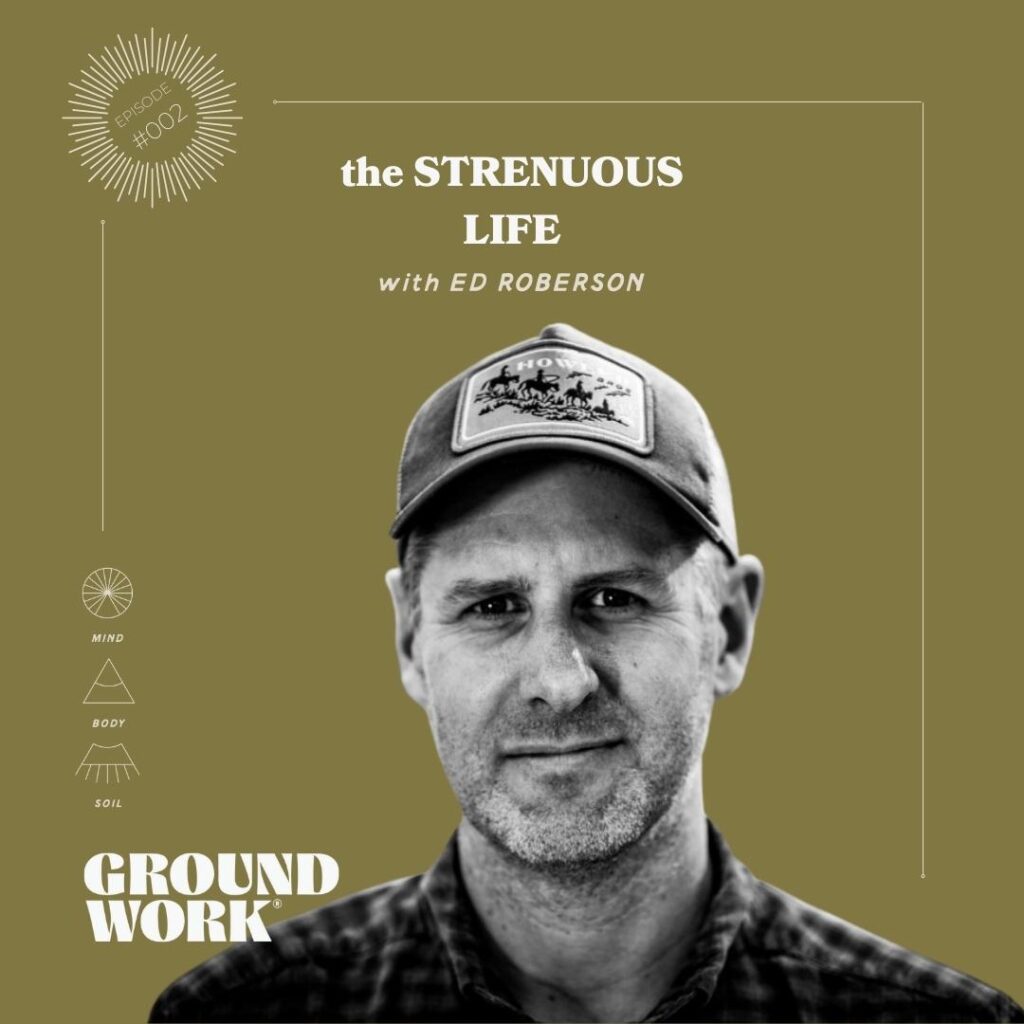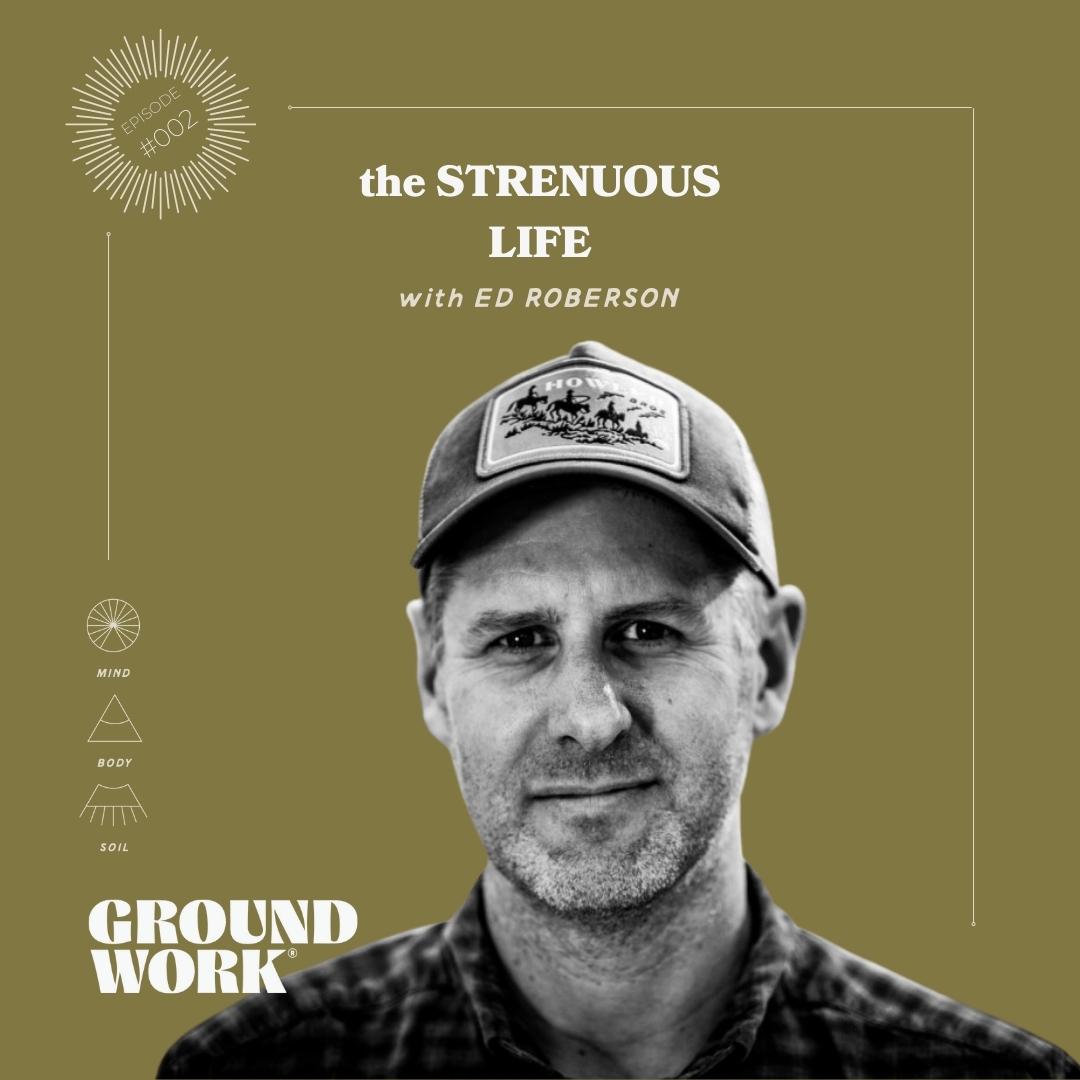 Ed Roberson, host of the Mountain and Prairie podcast and Conservation Director at the Palmer Land Conservancy, shares his journey through both his personal and professional life. We weave through Ed's career in real estate that led him into conservation work in the West and his personal evolution and exploration in everything from ultramarathons to meditation. Ed is as inspiring as he is dynamic, as dedicated a father as he is a storyteller, and as voracious a reader as he is a conservationist.
Join the Ground Work Collective: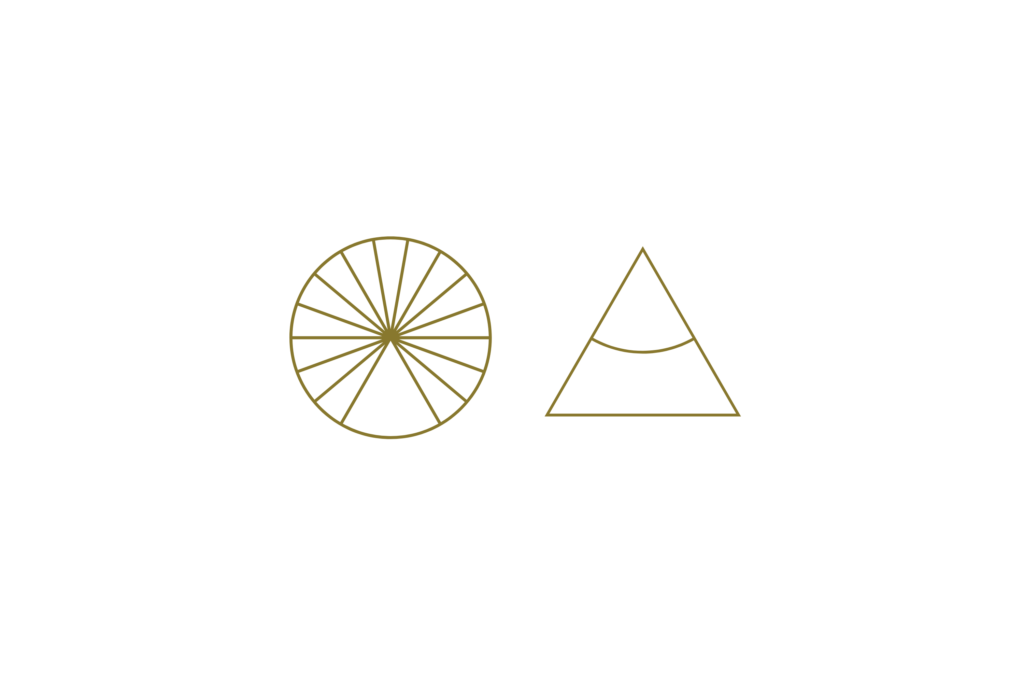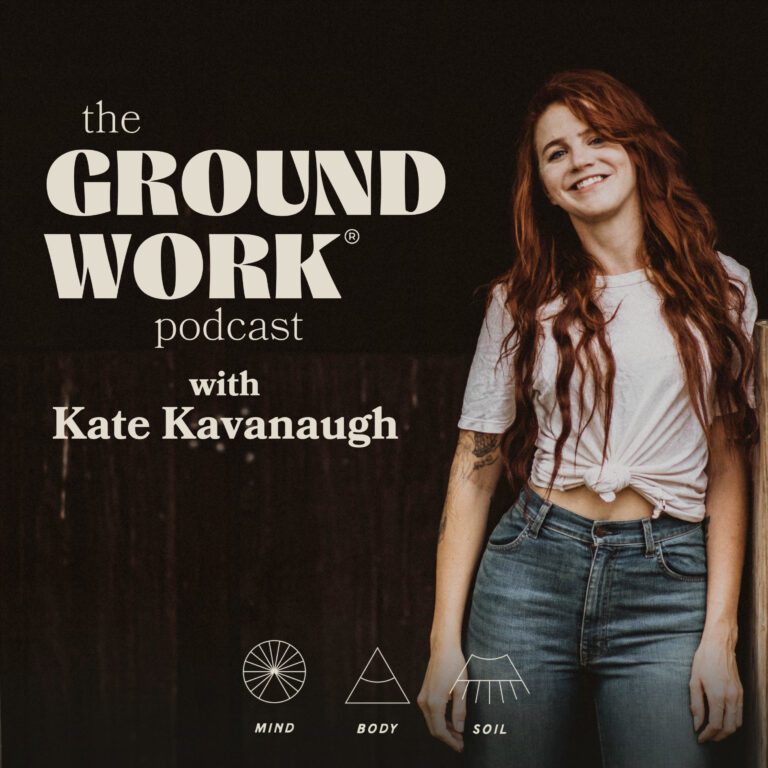 Ground Work
Welcome to Ground Work – a space to explore our minds, bodies, and the soil beneath our feet. Join me, Kate Kavanaugh, a farmer, entrepreneur, and holistic nutritionist, as I get curious about human nature, health, and consciousness as viewed through the lens of nature. I'm digging into deep and raw conversations with truly impactful guests that are laying the Ground Work for themselves and many generations to come. We dive into topics around farming, biohacking, regenerative agriculture, spirituality, nutrition, and beyond. Get curious and get ready with new episodes every Tuesday!
026. How the Nervous System is Tied to Chronic Illness with Irene Lyon
In this episode, we dive into the nervous system's connection to chronic illness. Over 50% of Americans have at least 1 chronic illness and 46% of American children also suffer from a chronic illness. Diet, toxin exposure, circadian biology all play a role in chronic illness but what about the nervous system? In part 2 of our journey into the nervous system with Irene Lyon, we explore the nervous system's role in chronic illness – and the research behind it might just surprise you. We talk about the ACE (Adverse Childhood Experiences) study and what it exposed about the nervous system's role in chronic illness. She also explains the mechanism where fight, flight, and freeze create a situation that can cause illness. Irene also discusses finding a healthy balance with technology and the way we share our personal lives and how our relationship with our phones is changing our nervous systems. In an important note, we talk about finding safety within ourselves and not outsourcing our power of healing to gurus, doctors, or anyone else. This interview is packed full of information, but it's also a study in becoming our own healers.
We also talk about:
Victim consciousness
Intergenerational Trauma
Fawn Response
& so much more
Related Episodes:
Part 1 with Irene
Find Irene
Instagram:@irenelyon
21 Day Nervous System Tune Up – I loved it so much, I became an affiliate! If you use these links, I receive a commission.
SmartBody SmartMind Course
Further Reading:
Scared Sick by Robin Karr-Morse
When the Body Says No by Gabor Maté
Waking the Tiger by Peter Levine
African Babies Don't Cry (an essay) by Claire Niala
Current Discounts for GW listeners:
15% off Farm True ghee and body care products using code: KATEKAV15
Join the Ground Work Collective:
Instagram: @groundworkcollective
Find a Farm: nearhome.groundworkcollective.com
More: groundworkcollective.com