The Discipline/Pleasure Axis and Coming Home to Farming
with Alex Rosenberg-Rigutto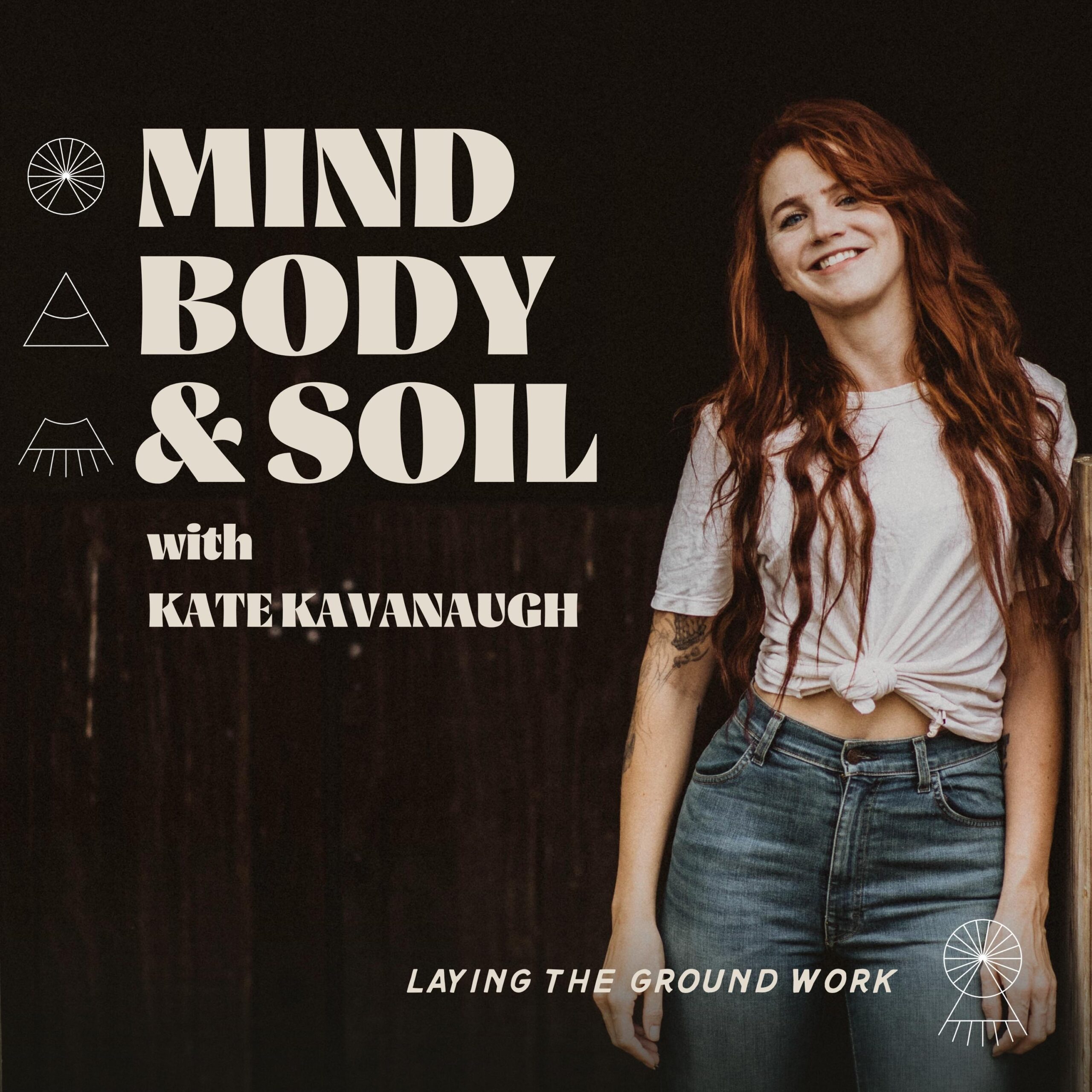 Alex Rosenberg-Rigutto could not be defined by a single metric, maybe other than to say that her joy and zest for life are definitively contagious. In this incredible episode, Alex details the arc of her life and her journey to farming, stopping along the way to explore important aspects of what makes us human from our interaction with our environments to the importance of every day ritual. Kate and Alex explore the impacts of being medicated as children and how formative experiences shaped their idea of discipline, laying the ground work for a big conversation about the 'Discipline/Pleasure' axis. Alex shares about how her experiences with addiction led her to farming and teases out an important difference in how we seek to re-create various environments when, really, we are trying to find connection. Throughout the episode are themes of dissolving boundaries, finding a place outside of the small box society often puts on us, and building skills on the farm, in the kitchen, and beyond. 
Timestamps:
00:01:33: Introducing Alex + A Note on Discipline
00:08:42: Home of Wool
00:11:53: Alex and Kate are obsessed with salt
00:18:23: Alex's childhood environment and an exploration of overmedicating children
00:25:49: Recreating vs re-creating; drug use and the search for connection
00:32:31: Finding home in farming and being in service to land
00:50:24: On ritual: from the every day, to earth based Judaism, and beyond
00:59:11: Creating layers in the kitchen 
01:22:13: Exploring the Discipline/Pleasure Axis
01:47:44: Building Skills and North Woods Farm and Skill
01:55:03: Kate + Alex Share a side story about teeth and oral health journeys
02:12:31: Alex closes with a beautiful wish for farming 
Find Alex:
Instagram: @alexandraskyee 
@northwoodsfarmandskill
Resources: 
Bean Tree Farm – Arizona
Discipline is Destiny by Ryan Holiday 
Discipline/Pleasure Axis Graphic
What Good Shall I Do Conference

Current Discounts for MBS listeners:
15% off

Farm True

ghee and body care products using code: KATEKAV15

20% off

Home of Wool

using code KATEKAVANAUGH for 10% off

15% off Bon Charge blue light blocking gear using code: MINDBODYSOIL15
Join the Ground Work Collective:
Find a Farm: nearhome.groundworkcollective.com
Find Kate: @kate_kavanaugh
More: groundworkcollective.com
Podcast disclaimer can be found by visiting: groundworkcollective.com/disclaimer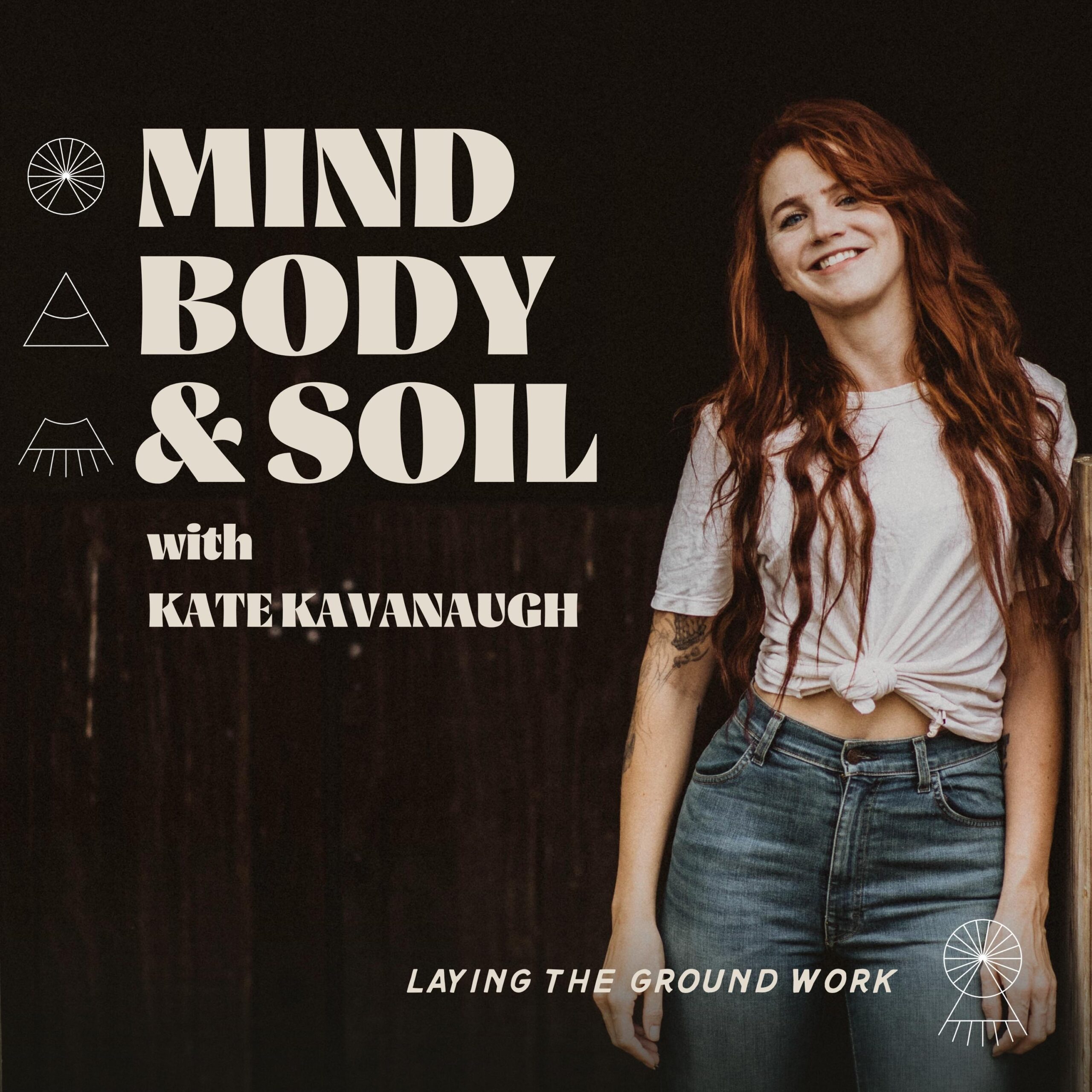 Mind, Body, and Soil
Welcome to Mind, Body, and Soil. Join me, Kate Kavanaugh, a farmer, entrepreneur, and holistic nutritionist, as I get curious about human nature, health, and consciousness as viewed through the lens of nature. At its heart, this podcast is about finding the threads of what it means to be humans woven into this earth. I'm digging into deep and raw conversations with truly impactful guests that are laying the ground work for themselves and many generations to come. We dive into topics around farming, grief, biohacking, regenerative agriculture, spirituality, nutrition, and beyond. Get curious and get ready with new episodes every Tuesday!
The Discipline/Pleasure Axis and Coming Home to Farming with Alex Rosenberg-Rigutto